EHS Respiratory Protection Program
The Environmental Health & Safety department (EHS) provides a respiratory protection program to train employees to protect themselves from potential respiratory hazards. OSHA, the Occupational Safety and Health Administration, requires UNM to create and maintain an individualized, written respiratory program if their employees use respirators. These requirements are spelled out in 29 Code of Federal Regulations (CFR) 1910.134. Click here to review the EHS Respiratory Protection Program.
For questions please email the RPP Administrators.
Announcements (last updated 12/14/22)
To whom does this webpage apply?
This page is for employees and students that must wear a respirator as part of their official duties.
This page is NOT for information on the voluntary use of N95 respirators or respirator-like masks on campus. Click here to learn more about the voluntary use of those masks and related requirements.
Registration Information:
All appointments must be made through Learning Central. 
For N95 Masks:

Respirator Fit Test & Training (2023): COURSE EHS Respirator - N95

For Half, Full, PAPR, or CAPRs:

Half-Face, Full-Face, CAPR, and PAPR Respirator Fit Test & Training (2023): COURSE EHS Respirator - HFCP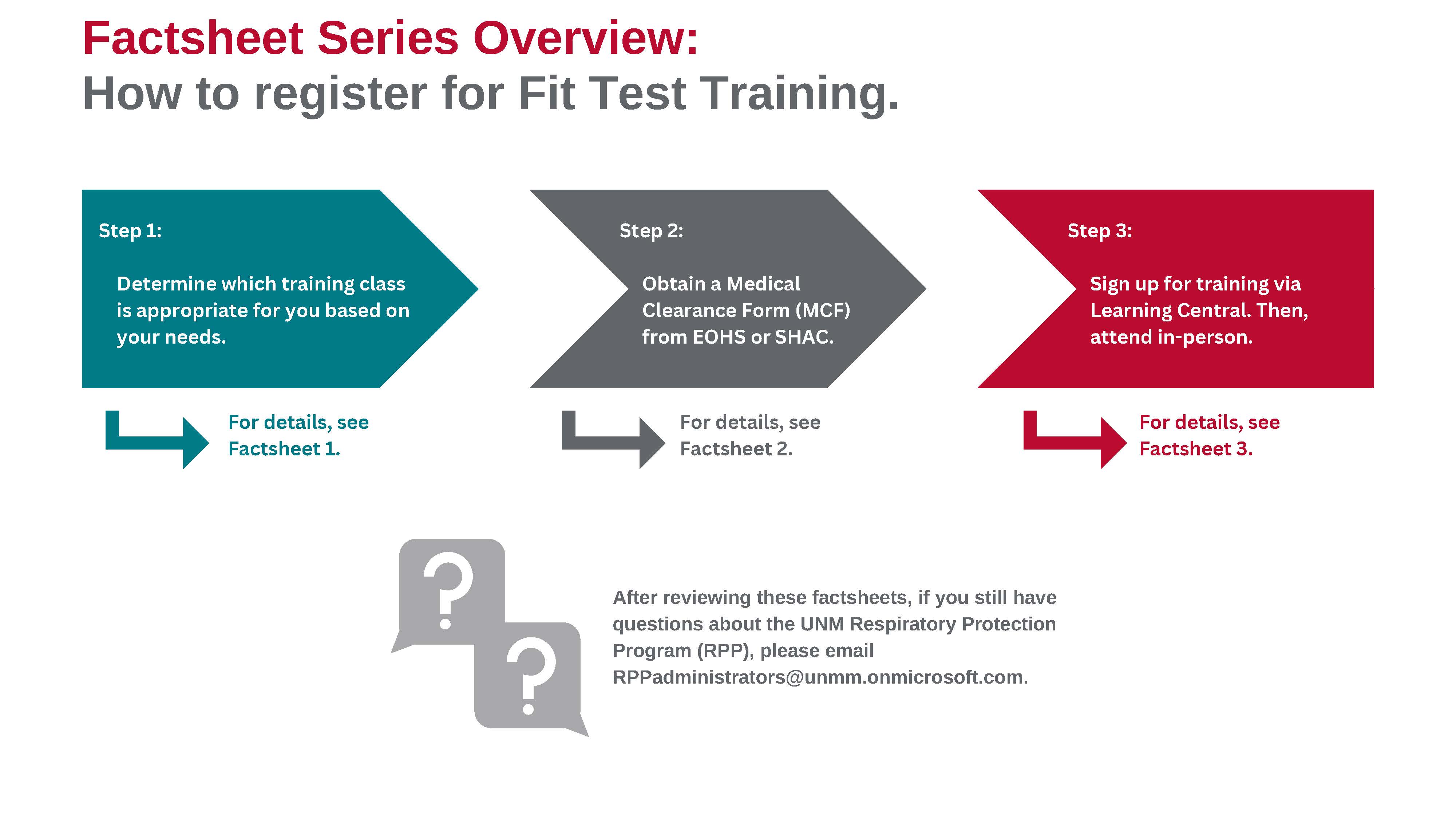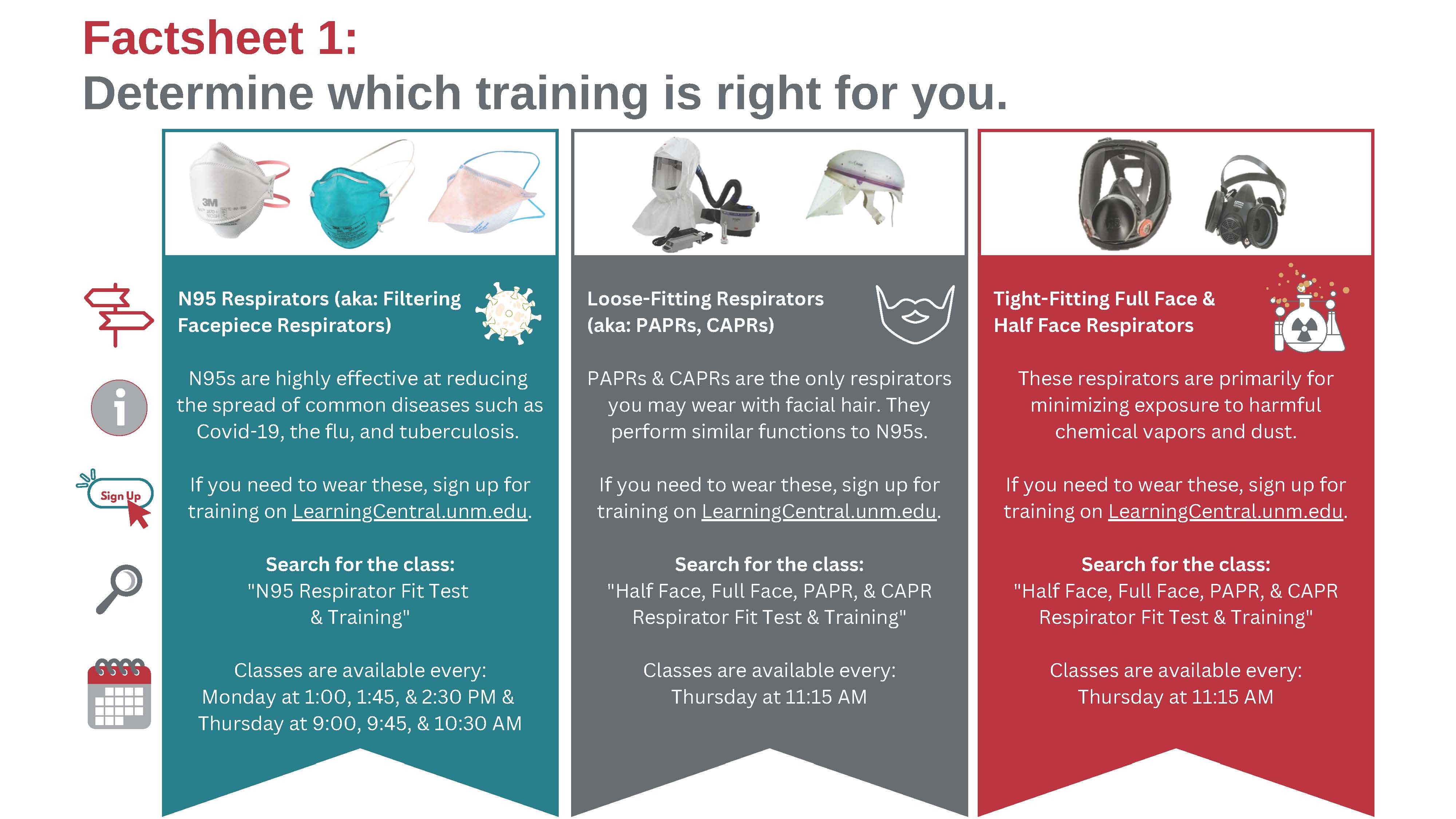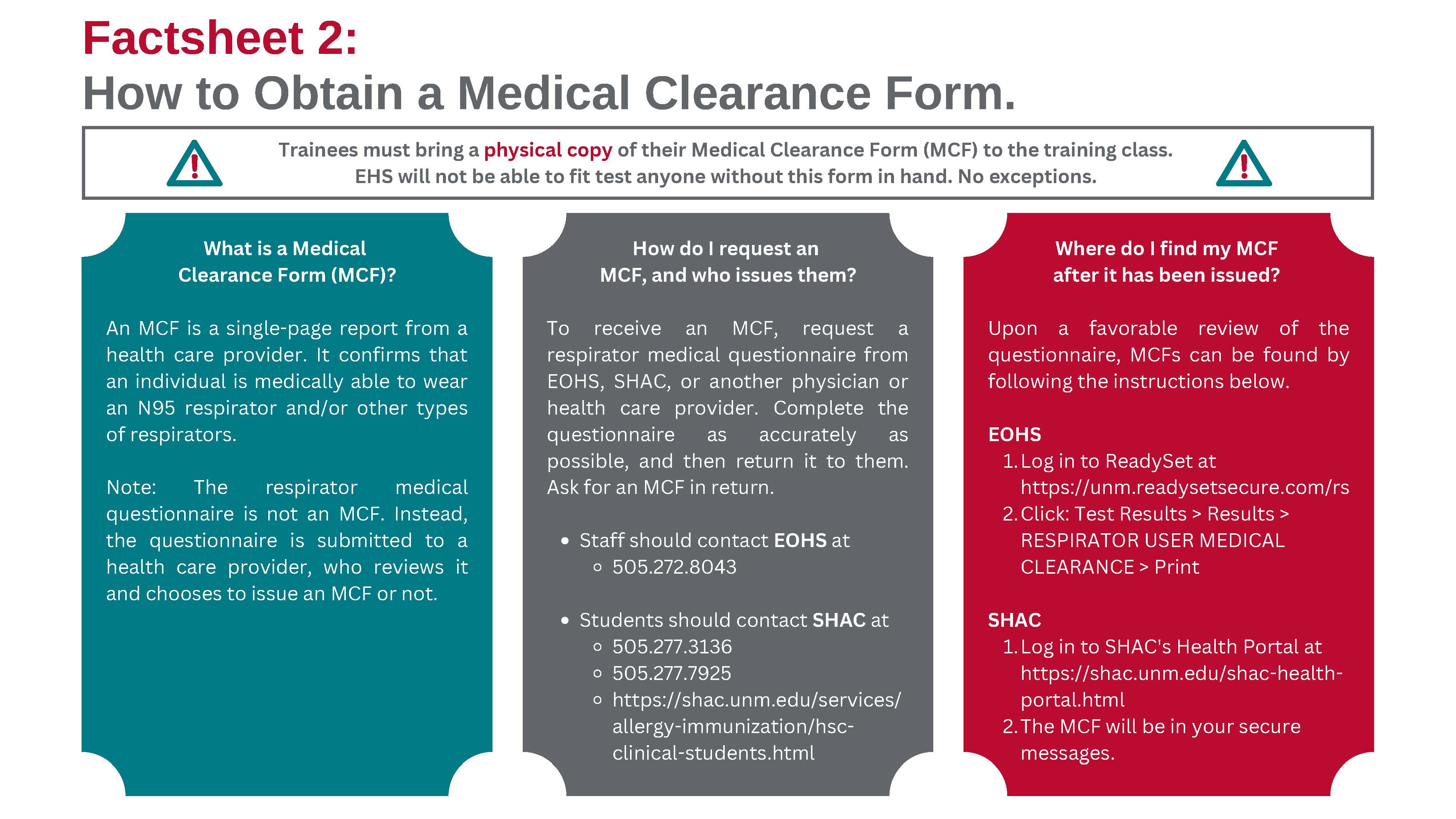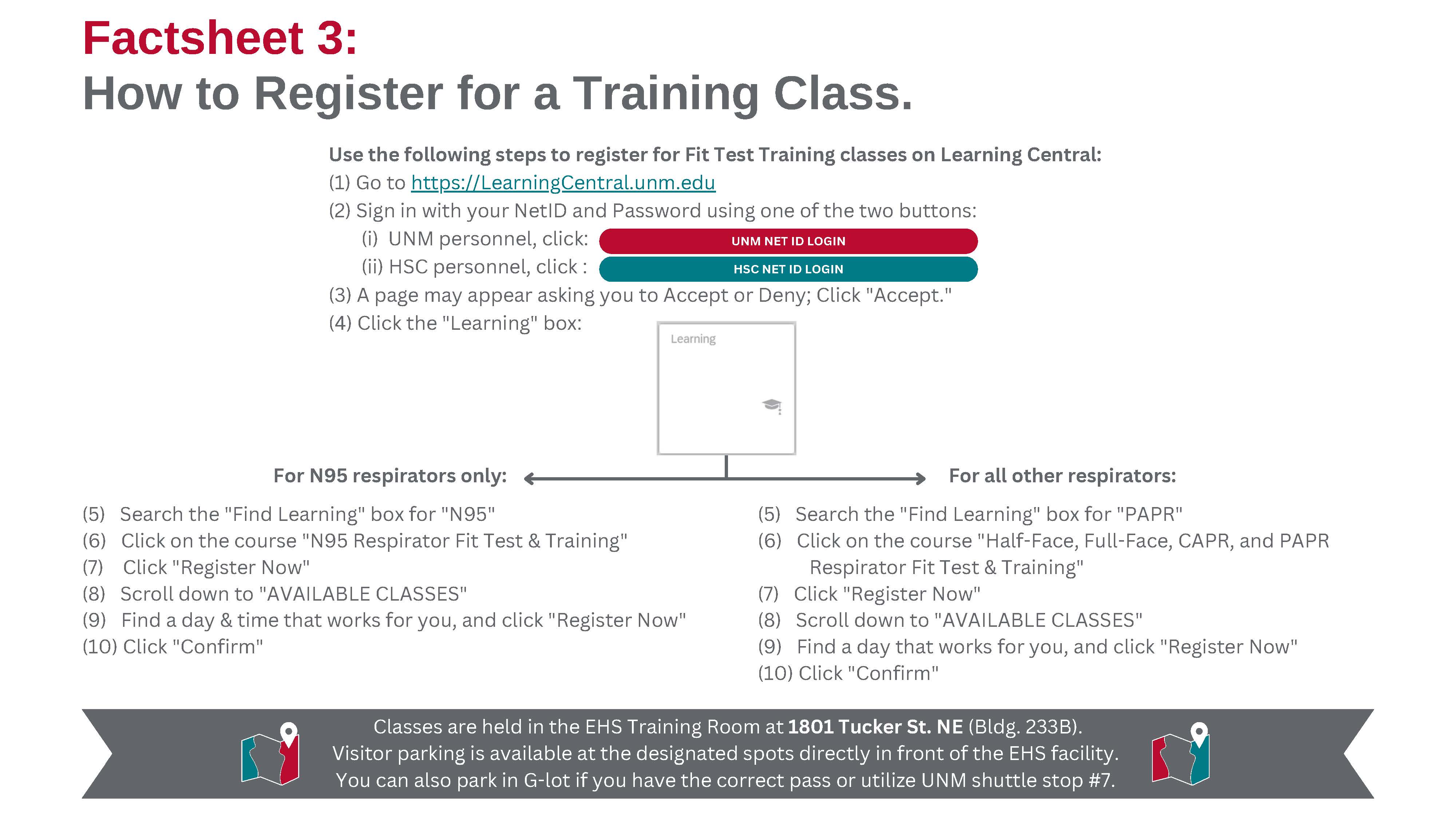 ---
Staff